Job advertisement: Mental Health Promotion Officer
Do you have an interest in working directly with people and building positive relationships? Are you a compassionate person who enjoys communicating with and helping others from different backgrounds? If you're passionate about helping your community and improving the lifestyles of individuals, you might consider a career in health promotion.
Read the job advertisement for a Mental Health Promotion Officer to get an idea of what this type of role involves, and what employers look for in applicants.
You will find explanations for text marked with an asterisk (*) below the advertisement. Select the question to reveal the answer. You can also build on some of the skills relevant to the position by following the Learning Lab links at the bottom of the page.
Mental Health Promotion Officer
Rural Refugee Outreach Centre
Full time
$90,885

gross salary*



Generous contribution

Leave loading and salary packaging*

Based in Waldein, with regular travelling (personal vehicle required)
About the role:
The Mental Health Promotion Officer's role will be focused on increasing the mental health literacy* of the refugee population in Salty Shire and surrounding areas. They will do so by working with our Health Team to deliver mental health promotion* initiatives. They will also be responsible for working directly with community members with a refugee background, building positive relationships and providing support.
Key responsibilities include:
Developing and strengthening partnerships between

state and national support foundations*

and the local refugee community, focusing on mental health promotion
Collaborating with local healthcare providers to deliver mental health services
Delivering mental wellbeing workshops and group programs, as well as providing support to community members on an individual level
Researching the latest data and studies on mental health (with a focus on the refugee community) to support the Centre's work in mental health education and promotion
Helping to plan, evaluate and report on our Mental Health Promotion Strategy to ensure any project plans and other work are in line with the strategy's principles, goals, and objectives
Coordinating with

external stakeholders*

to obtain funding for mental health programs and workshops
About you:
You have a degree in health promotion, public health, or social work. You are committed to mental health promotion, human rights issues, and refugee rights. You can work collaboratively with a diverse range of people (peers, colleagues, community members, and external stakeholders) both online and in-person. You have good interpersonal and cross-cultural communication* skills and can work effectively both within a team and independently. You have excellent organisational and time management skills. An ability to communicate effectively in any additional community languages is also desirable.
To be considered for this role, applicants must provide a satisfactory Police Check, a current Employee Working with Children Check*, a current valid driver's licence, and proof of the right to live and work in Australia.
Applicants must submit:
Their resume
A brief cover letter that addresses the selection criteria (no more than two pages).
DID YOU KNOW?
Mental health promotion is just one small area of health promotion. Health promotion refers to "the process of enabling people to increase control over, and to improve, their health" (International Conference on Health Promotion, 1986).
The World Health Organisation (WHO) has divided health promotion into four elements:
Good governance: The idea is that governments should prioritise legislation that protects people from illness and/or injury (for example, passing legislation to reduce pollution, or introducing taxes on things like tobacco).
Health literacy: giving people the knowledge, skills and information to make their own healthy choices (for example, what food they should eat). This also allows people to help improve the health of others in their community and hold governments accountable when it comes to creating health equity.
Healthy settings/healthy cities: Healthy cities are a gateway to healthier countries, and ultimately, a healthier world. Healthy cities mean using urban planning and local governance to build up and maintain the healthy lifestyles of communities (for example, making your local area more walkable to promote fitness and ).
Social mobilisation: raising awareness of and demand for better health care. It also includes things like delivering resources and services and managing individual and community involvement (for example, a group of young people advocating for better sexual health education at their school).
Sources:
International Conference on Health Promotion (1986), Ottawa Charter for Health Promotion, World Health Organisation website, accessed 30 January 2023. https://www.who.int/publications/i/item/ottawa-charter-for-health-promotion
World Health Organisation (circa 2016), Health promotion, World Health Organisation website, accessed 30 January 2023. https://www.who.int/health-topics/health-promotion#tab=tab_1
World Health Organisation (2016), Health promotion (Q&A), World Health Organisation website, accessed 30 January 2023. https://www.who.int/news-room/questions-and-answers/item/health-promotion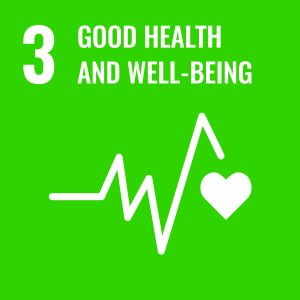 Health promotion is also linked to the (SDGs). It particularly relates to SDG 3, 'Good Health and Wellbeing', which means ensuring healthy lives and promoting wellbeing for all at all ages. Some targets include things like reducing the number of deaths and illnesses caused by hazardous chemicals and air, water and soil pollution and contamination by 2030.
Source: United Nations (2022), Goal 3: Ensure healthy lives and promote wellbeing for all at all ages, United Nations SDGs website, accessed 30 January 2023. https://sdgs.un.org/goals/goal3.
Learn more on Learning Lab
Referred to either as 'superannuation' or just 'super'. During your working life, your employer/s must pay an amount of money into a special account every time you are paid your salary. For example, in 2023, if you make $70,000 per year, Australian employers must pay at least $7,350 per year into your super, on top of your salary. This money is for you to live on when you reach pension age and retire.
Accessibility refers to the design of products, services, and spaces that are usable by as many people as possible, accounting for a diverse range of individuals, including people with disabilities and temporary limitations, the elderly, pregnant people, neurodivergent people, and people with literacy difficulties. Accessibility benefits everyone, as it aims to remove barriers and provide equal access to information, technology, and physical spaces for all individuals.
The United Nations Sustainable Development Goals are a collection of goals with targets and methods, shared by a global partnership of developed and developing nations. They focus on a range of interconnected issues and aim to improve sustainability and quality of life globally.