Job advertisement: Civil Engineer – Transportation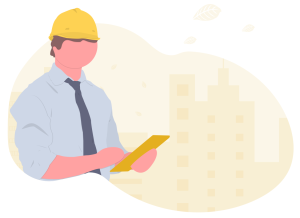 Are you the type of person who notices what makes things work and doesn't overlook the details? Do you have a talent for anticipating and solving problems before they happen? You might find it rewarding to design and develop infrastructure to improve the built environment. Why not consider a career in civil engineering?
Read the job advertisement for a Civil Engineer in the transportation sector to get an idea of what this kind of role involves, and what employers look for in applicants.
You will find explanations for text marked with an asterisk (*) below the advertisement. Select the question to reveal the answer. You can also build on some of the skills relevant to the position by following the Learning Lab links at the bottom of the page.

Civil Engineer – Transportation
Bradfield & Butler Group
$70,000 – $79,368 +
Waldein, Victoria, Australia
Full-time

Hybrid work*

Position suitable for graduates
Connecting communities…
Bradfield & Butler is a leader in infrastructure consultation. Our clients can count on us to bring innovative new ideas to the table when it comes to projects in transportation, construction, water, energy and more. We aim to build a better tomorrow for future generations.
Are you a recent civil engineering graduate?
We're offering the opportunity for civil engineering graduates to join our transport team to work on the new Salty Shire Rail Line. The project is an important upgrade for the community which will see the line expanded, as well as improve its safety, and freight* and transport efficiency. It will also connect residents to growing areas of employment, attract new people to the area, and help expand the Salty Shire economy.
Minimum requirements:
Excellent written and verbal communication skills
A demonstrated ability to maintain relationships and work well within a team and with

external stakeholders*

, both online and in person
Demonstrated ability to manage time and strong organisational and prioritisation skills
An open mind, a willingness to learn, and a strong sense of commitment
Qualifications:
Bachelor's degree (or higher) in civil engineering
How to Apply:
To apply for this position, send us your resume and a short cover letter (no longer than two pages) which addresses the requirements and qualifications as outlined in the position description.
DID YOU KNOW?
To keep up with Australia's growing freight demands, there is currently a freight rail line being constructed to connect Melbourne and Brisbane. The extremely long rail corridor, called Inland Rail, will eventually be 1700km and run through regional Victoria, New South Wales, and Queensland. Construction began in 2018 and is expected to be completed around 2027.
Some facts and stats:
Transit time between Melbourne and Brisbane will be less than 24 hours when the Inland Rail is completed, and rail distance will be cut by 200km.
Up to 21,500 direct and indirect jobs will be created during construction.
Almost 70% of freight carried on Inland Rail will be for domestic use, like household goods and groceries for supermarkets in our cities and towns, but the rail will also connect more regional producers and farmers to global markets.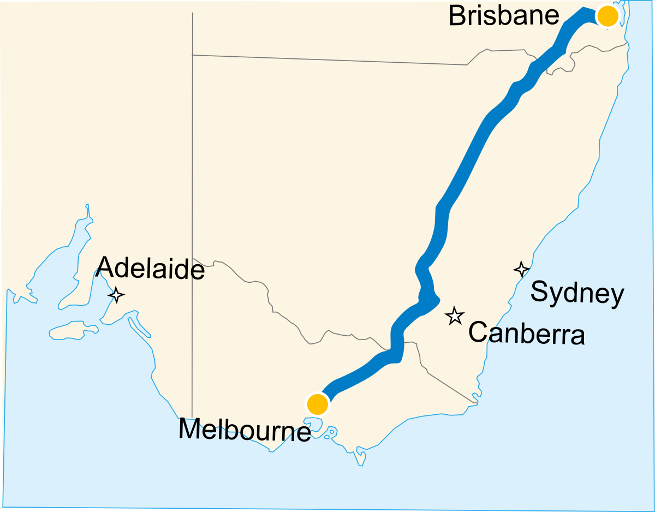 Sources:
ARTC Inland Rail (2023) What is Inland Rail – Benefits, ARTC Inland Rail website, accessed 9 January 2023. https://inlandrail.artc.com.au/what-is-inland-rail/benefits/
Macallan T (2022) Plans for Inland Rail in 2023, Infrastructure Magazine Website, accessed 9 January 2023. https://infrastructuremagazine.com.au/2022/12/09/plans-for-inland-rail-in-2023/
Porjo (2017) Inland Rail [diagram], Wikimedia Commons website, accessed 9 January 2023. This image is licenced under the Creative Commons Attribution-Share Alike 3.0 Unported licence.
Learn more on Learning Lab
Referred to either as 'superannuation' or just 'super'. During your working life, your employer/s must pay an amount of money into a special account every time you are paid your salary. For example, in 2023, if you make $70,000 per year, Australian employers must pay at least $7,350 per year into your super, on top of your salary. This money is for you to live on when you reach pension age and retire.