Job advertisement: Graduate Radiographer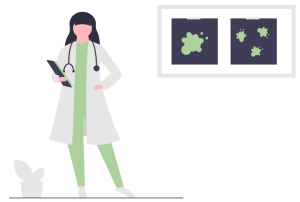 Do you have an interest in both healthcare and the cutting edge of technology? Are you a detail-oriented person, who is good at making others feel comfortable and communicating with people from different backgrounds? Would you like to use technology to help people? Have you considered a career in radiography?
Read the job advertisement for a graduate radiographer to get an idea of what this type of role involves, and what employers look for in applicants.
You will find explanations for text marked with an asterisk (*) below the advertisement. Select the question to reveal the answer. You can also build on some of the skills relevant to the position by following the Learning Lab links at the bottom of the page.
Graduate
Radiographer*
Lumiere Radiology
Rudd Valley, Western Australia
Full-time position
$40/hr +
Benefits include:
Up to $2000

relocation allowance* 

Annual flu vaccinations
Uniform allowance
High-quality training
Make your mark in the medical imaging industry

Join us at Lumiere and work as part of a hard-working team, using state-of-the-art diagnostic medical imaging equipment. We're looking for graduates who share our drive and passion for helping others. In this role, you'll start in general X-ray, and then gain experience in ultrasound and CT* imaging, ensuring and maintaining a high standard of patient care and professional ethics.
You will: 
Explain processes and procedures to patients, providing compassionate care and taking responsibility for the welfare and confidentiality of each patient
Operate equipment to produce diagnostic images
Develop film and process digital images, storing them, and correcting and reviewing them for quality control
Consult with radiologists in person, via email, and using online platforms.
About you: 
You will have current AHPRA* registration and radiation use licences, and a degree in radiography, medical imaging or equivalent*.
A commitment to ongoing professional development
Demonstrated ability to actively engage with patients and clients to understand their needs and enhance their experience
Excellent clinical and non-clinical communication skills, including written, verbal and interpersonal
Demonstrated ability to work collaboratively, and experience using online collaborative platforms
Working rights in Australia and a current Working with Children Check.
If you want to be part of a team committed to excellent patient care, please apply now.
DID YOU KNOW?
November 8th is International Day of Radiology. It celebrates the radiography and radiology industry and its workers and promotes innovation in modern medical imaging.
Why that date? Well, on that day in 1895, the German physicist Wilhelm Conrad Röntgen discovered the existence of X-rays, electromagnetic waves which can pass through materials, which he later used to take the first X-ray image (of his wife's hand). His work changed the medical world forever and earned him a Nobel Prize in Physics in 1901.
Sources:
Learn more on Learning Lab
Collaborating online isn't intimidating once you know the basics. Explore the Working well together online and Using collaboration tools tutorials.  (approximately 25 minutes each)
Emails are an important form of written communication in the workplace.  Learn how to structure and write clear and concise professional emails in the Writing for the workplace tutorials. (20 minutes)
Radiographers need an understanding of how X-ray physics relates to the medical imagining equipment they use. Check out this video tutorial on Inverse Square Law (2 minutes), which determines the intensity of radiation reaching the patient and medical staff.
Referred to either as 'superannuation' or just 'super'. During your working life, your employer/s must pay an amount of money into a special account every time you are paid your salary. For example, in 2023, if you make $70,000 per year, Australian employers must pay at least $7,350 per year into your super, on top of your salary. This money is for you to live on when you reach pension age and retire.