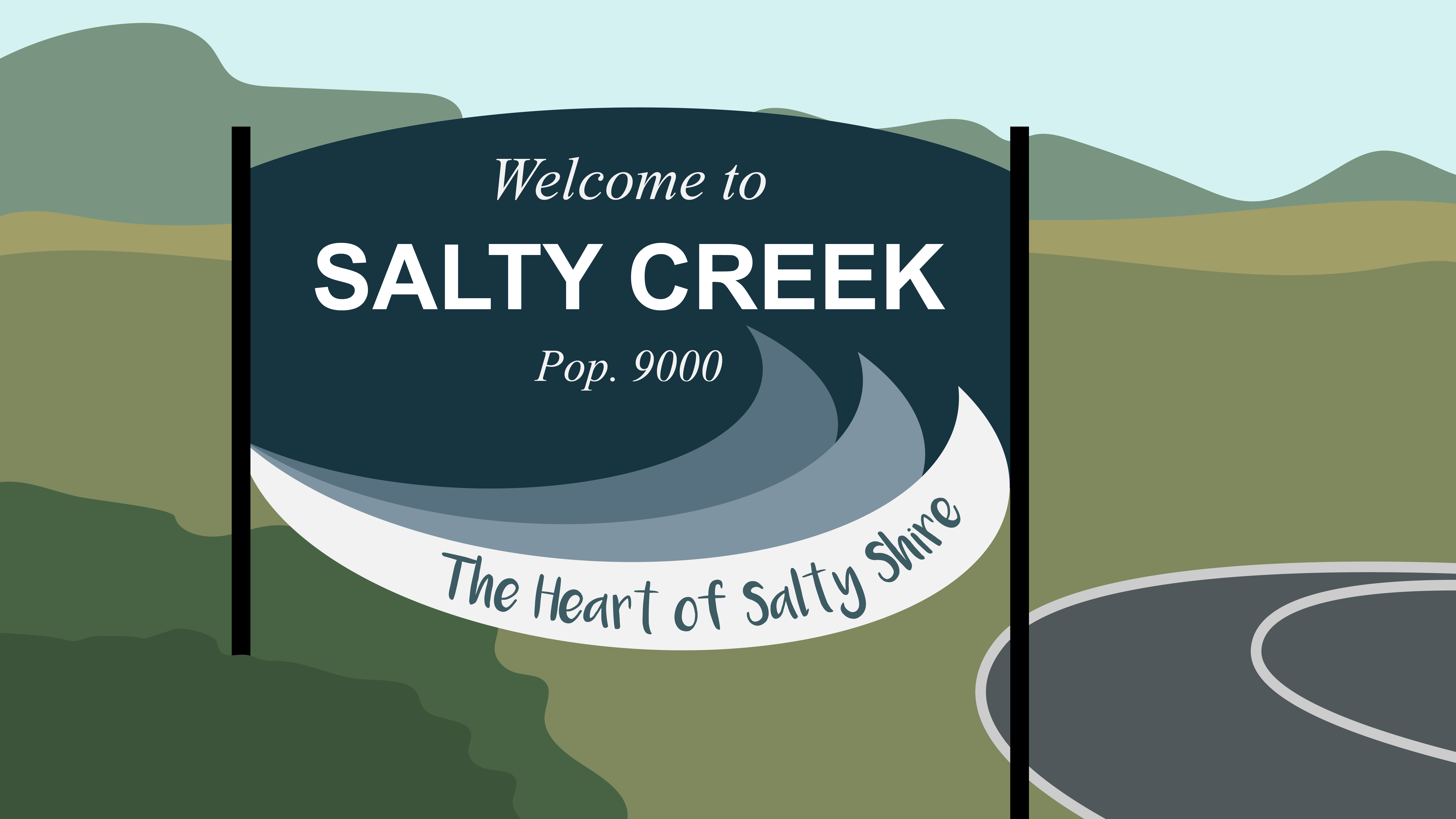 Welcome to the regional Aussie town of Salty Creek!
After several years without a local festival, the Salty Shire council has decided to dedicate some money to holding a two-day festival to enrich the area and build community morale. A Salty Creek Community Festival Board was created to oversee the event and handle the finances. In order to involve the community, the Board sent out a public letter calling for festival proposals and volunteer organisers.
The chosen proposal was submitted by uni students Sammie and Hayden who both come from Salty Creek and are childhood friends. Although they're studying in the city, they head home every other weekend to visit their friends and families. Sammie and Hayden's idea for the festival was to host an event that focuses on sustainability and the future of Salty Creek.
The festival is all about celebrating local talent. It will have a stage where local artists will perform, and a gallery and market for community members to showcase their art and sell their wares. There will also be industry booths, where attendees can learn about future-proof skills and get excited about emerging roles in the social and health sectors, engineering, and economics and marketing. Of course, there will be food trucks and plenty of photo opportunities as well.
Sammie and Hayden are working hard to throw the best event that Salty Creek has ever seen, but a lot of work goes into preparing for a festival. Luckily, they've got a great team helping them. You're invited to join Sammie, Hayden, and the planning team as they prepare for the event. Come behind the scenes and see what activities are being planned, and what problems are coming up, as everyone plays their part in organising the Salty Creek Community Festival.
Check out the character profiles page to read more about Sammie and Hayden and meet everyone on their team.
Or go straight to a series to see what's going on in a specific festival planning area.
Organising the Industry booths