Job advertisement: Graduate Nurse Program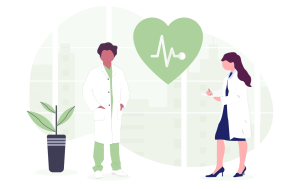 Are you a calm and caring person with good critical thinking and communication skills?  Can you adapt to new situations quickly and like it when every day is different? Would you like to work in a role that allows you to help people? Have you considered a career as a nurse?
Read the job advertisement for a graduate nurse to get an idea of what this type of role involves, and what employers look for in applicants.
You will find explanations for text marked with an asterisk (*) below the advertisement. Select the question to reveal the answer. You can also build on some of the skills relevant to the position by following the Learning Lab links at the bottom of the page.
Graduate Nurse Program
Salty Shire Medical Centre
Victoria
$39.47 per/hr
Full time
The first few weeks of working as a qualified nurse can be a bit daunting, but at Salty Shire Medical Centre, we're here to guide you. Our highly experienced team can provide the best support and mentorship as you develop your knowledge and confidence in nursing. We're looking for enthusiastic, compassionate, and motivated graduate registered nurses* to join our team as a member of our New Graduates Program.
About the program: 
Commencing next year, the 12-month program will be divided into two six-month rotations through periop* and urgent care. You will have plenty of opportunities to gain exposure and experience in a variety of health care settings and consolidate your nursing knowledge and skills. Grads will be assisted in the transition from study to practice and will have a Clinical Nurse Educator and mentors to support them.
About the Centre: 
Salty Shire Medical Centre is the main medical hub for residents in the rural and regional area. It provides a range of health care services across facilities, including community and primary health care, mental health services, medical and surgical care, cancer services, maternity, paediatrics, theatre, and urgent care.
About you: 
Program applicants should have
high-level interpersonal, verbal and written communication skills
critical thinking and problem-solving skills, particularly within the clinical environment
the ability to work and communicate effectively within a team
a high standard of ethical and professional practice, and an understanding of the legal requirements of the nursing role.
To be eligible for the program you must be able to receive an AHPRA* registration and provide an Employee Working with Children's Check, and a National Police Check.
Ready to apply? Please complete the digital application form and the required documentation.
Reflect
are highly valued in many careers, especially those in the health sector. Nurses who can think critically are able to accurately assess problems, prioritise concerns, and come up with solutions based on evidence.
Can you think of some examples of how critical thinking might be used in nursing? You can look at the cards below to get some ideas.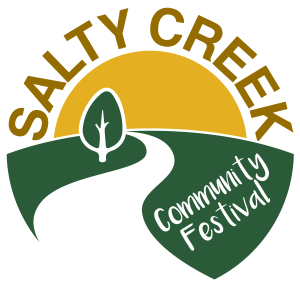 Learn more on Learning Lab 
Being able to think and act critically is an important and necessary skill for your studies, career, and everyday life. Learn the basics in the Introduction to critical thinking tutorial. (10 – 60 minutes)
A case study is an examination of a specific person, event, or situation within a real-world context to learn something or solve a problem. Case studies are used in many fields, like education, finance, and healthcare. To learn more about writing a case study for nursing, check out the Case study report for nursing video tutorials. (8 minutes)
Critical thinking means examining (analysing) a situation in detail and using evidence to make a judgement (evaluating) from an objective point of view. Critical thinking doesn't have to be negative all the time, nor does it mean always pointing out the faults in an issue. A good critical thinker asks good questions, recognises and challenges biases (including their own), doesn't accept everything as true, finds credible sources, and reflects on their own understanding of ideas.