Working in the social sector Q&As
Cara has agreed to do an interview on her experiences working in the social sector. Check out her responses to learn what the social sector is, how to enter it, and what kind of jobs it includes…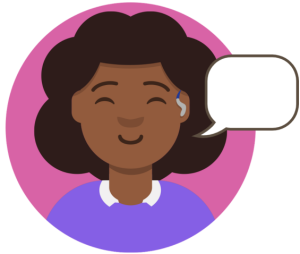 While organising the Social Sector Industry Booth for the Salty Creek Community Festival, Cara strikes up a conversation with one of the festival volunteers. The volunteer admits to not knowing much about the social sector. Cara, who has worked in the industry for years, realises that a lot of people attending the festival might not know much about it either. Cara and the volunteer decide to record an interview where she explains the basics of working in the social sector, and her own experiences working there.
Listen to Cara's interview below to find out more about the social sector. You can also read the key takeaways from each of her responses.
Key Takeaways:
The social sector includes all the social and economic services that aim to benefit society.
There are roles in areas like aged care, disability, youth work and mental health.
The sector also involves services that address issues like homelessness, poverty, domestic violence and addiction.
Key Takeaways:
The social sector offers many different job opportunities – you could work in law as a policy officer, or work directly with people as a counsellor.
The social sector has roles working for federal, state or local government, schools, not-for-profits, hospitals and more!
Key Takeaways:
There are different pathways available when it comes to studying social work:

You might get a relevant vocational certificate first. Alternatively, you might choose to go to uni and do a degree in social work or a specialised area like youth work.
You can do a bachelor's degree in another area, like arts or music, and then do an MA in Social Work.
Key Takeaways:
Social work means working with a diverse range of people, so communication and interpersonal skills are key (this includes being able to communicate and collaborate well online).
Other vital skills include time management to help stay on top of your workload, and to help decide the best course of action when doing casework.
DID YOU KNOW?
One way to get into the social sector is to do some volunteering at your local not-for-profit or charity.
You can search for charities on the Australian Charities and Not-for-profits Commission's Search for a Program page. Their Helping a Charity page also has some useful information about how you can get involved, either through volunteering or making donations.
In 2020:
Australian charities received $12.7 billion in donations
3.4 million people volunteered for charities in Australia
The charity sector employed 1.38 million people. That's 10.5% of the working population in Australia for that year!
Sources:
Australian Charities and Not-for-profits Commission (2022) Australian Charities Report, 8th edition, Australian Charities and Not-for-profits Commission, Australian Government, accessed 17 January 2023. https://www.acnc.gov.au/tools/reports/australian-charities-report-8th-edition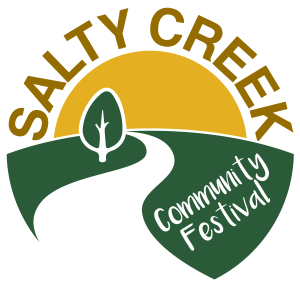 If you found Cara's interview interesting and want to read some advertisements for different roles in the social sector, why not check out the social sector booth's job board?
Learn more on Learning Lab
Critical thinking is an important and valuable skill to have in the social sector. Learn more about what it means to think and act 'critically' in the Introduction to critical thinking tutorial. (10 to 60 minutes)
The social sector is moving increasingly online, so it's necessary to have good digital skills. Check out the Online learning skills module to learn more about communicating and collaborating in a virtual environment. (20 to 60 minutes)
The Time management tutorial can teach you how to set effective goals, use tools to make your time more productive, and beat procrastination! (20-30 minutes)
Critical thinking means examining (analysing) a situation in detail and using evidence to make a judgement (evaluating) from an objective point of view. Critical thinking doesn't have to be negative all the time, nor does it mean always pointing out the faults in an issue. A good critical thinker asks good questions, recognises and challenges biases (including their own), doesn't accept everything as true, finds credible sources, and reflects on their own understanding of ideas.