Job advertisement: Social Policy Officer – Community Wellbeing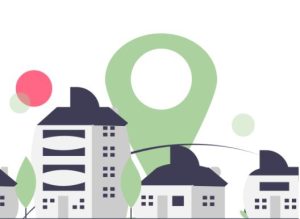 Are you passionate about your community? Do you want to work in an area where you can have a direct impact on social justice and equity for your neighbours and local residents? As a social policy officer, you could shape programs and initiatives that make a difference in the everyday lives of others.
Read the job advertisement for a Social Policy Officer to get an idea of what this type of role involves, and what employers look for in applicants.
You will find explanations for text marked with an asterisk (*) below the advertisement. Select the question to reveal the answer. You can also build on some of the skills relevant to the position by following the Learning Lab links at the bottom of the page.

Social Policy*

Officer: Community Wellbeing

Salty Shire Council, Victoria, Australia
Part-time permanent role (4 days per week)
$53.59 – 56/hr
+

leave loading*

Discounted health insurance
About the role:
This position plays an important role in influencing organisational policies, plans, strategies and initiatives that help to create a healthy, resilient and interconnected community.
Our dedicated and passionate team is responsible for the development, review, reporting and implementation of a variety of initiatives, including:
Gender equality
Social and affordable housing
Prevention of family and domestic violence
Community safety and wellbeing
and other initiatives and plans that may be developed by the Council.
As the Social Policy Officer for Community Wellbeing, you will focus on implementing and monitoring our social and affordable housing and our community safety and wellbeing initiatives. You will also be supporting the team with the Council's other social policy strategies.
Your main responsibilities include:
Engaging with key

external stakeholders*

on social policy issues and initiatives to support the development of

integrated responses to community needs*

.
Developing and implementing a variety of

evidence-based policies and strategies*

to deliver social outcomes.
Building partnerships with stakeholders and internal staff to effectively implement gender equality, wellbeing and other social policy plans.
About you:
You are proactive, resilient, and resourceful. In this role, you will focus on results and be able to effectively prioritise your workload, communicate well, work independently, and collaborate within a team environment, as well as with key stakeholders.
You will also have:
A tertiary qualification in social sciences, health promotion or public policy
Experience in researching, developing, analysing, implementing and reviewing social policy (preferably in a local government setting, although not required)
An ability to think outside the box and be open-minded
Strong analytical and conceptual skills
Strong written communication skills, with a capacity to write accurate, timely and audience-appropriate documents
A

Working with Children Check*

(or a willingness to obtain one).
Additional important information:
The successful candidate must also be willing to undergo a police check before they are employed.
About Salty Shire Council:
The Salty Shire Council serves the townships and urban centres in this diverse region spanning more than 1000 square kilometres. Employing over 400 people, the council is dedicated to servicing the needs of local communities, improving the lifestyle of residents, and helping the local economy thrive.
How to apply:
Please attach your resume along with a cover letter detailing your qualifications and experience and how they relate to the role.
DID YOU KNOW? 
Policy development is just one of many job areas in local government. Cities, councils, parishes, shires and other small administrative areas employ people in disciplines ranging from finance and human resources to transportation, engineering, urban planning and public safety.
There are many benefits to working in local government:
You have the chance to make a significant impact on your community. According to The Office of the High Commissioner for Human Rights at the United Nations, "Local governments are in contact with people in the most direct way. They receive demands, claims, and complaints from residents, while developing and enacting policies that directly affect lives." If you are passionate about improving the daily lives of people in your community, you can make a difference by working in local government.
As a government employee, you will often have access to mentoring, training and professional development programs. Some roles also participate in cross-disciplinary work, which means you can collaborate with people in multiple fields to achieve a common goal. These opportunities allow you to broaden your skills and advance your career.
Government jobs generally provide a high level of job security and stability. Pay and benefits, such as annual leave entitlements and superannuation benefits, are also competitive.
Source:
Office of the High Commissioner for Human Rights (2023) Cities, local and regional governments and human rights. UN Human Rights Office website, accessed 16 February 2023. https://www.ohchr.org/en/about-us/what-we-do/partnership/local-governments
Learn more on Learning Lab
Knowing how to write audience-appropriate documents is a highly beneficial skill. Learn more about preparing information for different audiences with the overview and examples on the Understanding your audience page. (15 minutes)
Analytical skills are important at university and in most professions. Practice analysing an argument with this set of tutorials and improve your ability to critically assess a writer's or speaker's position.
Explore the Choose valid sources tutorials to learn how to find credible and high-quality information when doing research, which is an important skill in many fields. (15 to 65 minutes)
Referred to either as 'superannuation' or just 'super'. During your working life, your employer/s must pay an amount of money into a special account every time you are paid your salary. For example, in 2023, if you make $70,000 per year, Australian employers must pay at least $7,350 per year into your super, on top of your salary. This money is for you to live on when you reach pension age and retire.