Using eco-friendly practices in art
Afra is showing Cara the things she does to make her art more eco-friendly. Check out some of her sustainable practices… 
Cara, the festival's Community and Engagement Advisor, has taken an interest in the central sculpture for the Salty Creek Community Festival. Cara's always been passionate about art, and she's impressed by the sculpture and its use of recycled materials. After chatting with Hayden, one of the festival co-leads, Cara finds out the name of the artist behind the piece – Afra – and decides to reach out to learn more about her eco-friendly creative process.
Check out the text conversation between Cara and Afra.
Cara meets Afra at her studio and the artist shows her around. Afra goes through all the eco-safe materials and green practices she uses when creating new art.
Select the '+' symbols on the image to learn the different ways Afra makes eco-friendly art.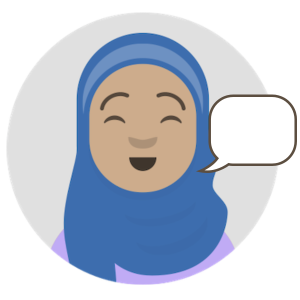 "As an artist, you also have to think about things like the packaging materials come in, or how to dispose of waste. You even need to consider the life of your art over a long time! To give you an example, Hayden and I talked about what would happen to my sculpture after the festival. Since the sculpture was made for the festival, what would we do with it once the event was over? We decided that the stand will be taken apart and the materials will be recycled. The hands will be donated to the Salty Creek art gallery for display, and since they are made from biodegradable materials, they will fall apart in time (I've instructed the art gallery staff not to try and preserve it).
These are just some of the ways I try to make my art practice more sustainable, but there are many more ways to be eco-friendly as an artist. Sometimes having an eco-friendly art practice is as simple as working during the day to make use of natural light and reduce power!"
---
After much talking, Cara and Afra realise they have a lot in common. Not only are they both interested in eco-friendly art and sustainability, but they also share some of the same influences. Their approaches to art are informed by artists like Kokatha and Nukunu woman Yhonnie Scarce, a prominent contemporary artist, and Agnes Denes, who is well-known for her environmental works.
DID YOU KNOW?
Agnes Denes is a famous Hungarian-American artist who started out in the 1960s and '70s. She's an important figure in environmental art and creates pieces that focus on issues like climate change and inequality. She even has a work of public art in Australia – 'A Forest for Australia' (1998), where she planted 6000 trees of native endangered species (River Red Gum, Drooping She-oak and the Salt Paperbark) in five spiral formations at the Altona Treatment Plant.
Denes's best-known work is 'Wheatfield – A Confrontation' (1982). Over four months, between spring and summer, Denes planted two acres of golden wheat in a landfill near Wall Street in lower Manhattan. The land was worth US$4.5 billion, which Denes said at the time created 'a powerful paradox'.
'Wheatfield was a symbol, a universal concept; it represented food, energy, commerce, world trade, and economics. It referred to mismanagement, waste, world hunger and ecological concerns. It called attention to our misplaced priorities.' (Denes n.d.)
The project lasted four months. Afterwards, the wheat was harvested and travelled around the world as part of an exhibition titled 'The International Art Show for the End of World Hunger', which was organised by the Minnesota Museum of Art (1987-90).
Sources:
Denes, Agnes (n.d.) Agnes Denes, Agnes Denes website, accessed 20 March 2023. http://www.agnesdenesstudio.com/index.html
Greening the West (circa 2015) A Forest for Australia – Altona Treatment Plant, Greening the West website, accessed 20 March 2023. https://greeningthewest.org.au/projects/forest-australia-altona-treatment-plant/
Whether you like to create art for a living or just dabble in your spare time, applying green practices is a great way to make your art more sustainable. It also demonstrates your resourcefulness and . These two skills are especially important in tertiary education and the workforce – not just in art but in every discipline and industry. Thinking about the things we do and the materials we use for different tasks or pastimes leads to understanding the impact we have on the environment and how we can minimise that impact. This is true not only for artists, but everyone.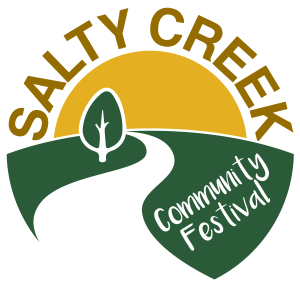 Learn more on Learning Lab
Artists use a lot of different materials in their work, and not all of them can be recycled. The Higg Materials Sustainability Index is one resource that think about the environmental impact of the materials you use. (10 minutes)
Sustainability doesn't just mean being eco-friendly. The Sustainable creative practice page demonstrates other ways you can be more sustainable in your art. (10 minutes)
A person who possesses the knowledge, skills, and mindset of sustainability literacy recognises the importance of building a sustainable future. They can make informed and effective decisions to this end by considering a balance between social wellbeing, economic stability, and care for the environment.