Talking about fast fashion and sustainability
Discover why the market stalls at the Salty Creek Community Festival will only be selling things that are pre-loved, recycled, or locally made…
Cara, a member of the festival planning team, is setting up the market stalls and gallery space. She's chatting with a volunteer, Haley, about the different stall owners and artists who will be using the space on the festival weekend.
Haley asks whether the biggest clothing retailer in town, a chain store called Eternal Teen, will have a stall in the market.
Read Cara's comment on the topic of Eternal Teen.
"We've only invited people who sell secondhand, recycled, and locally made products to have stalls at the festival. Eternal Teen is an example of , which isn't very sustainable, so they won't have a stall this year. It's part of our mission to keep the festival as sustainable as possible and show locals that there are ways to source clothing that don't harm the environment."
How much do you already know about fast fashion's impact on the environment? Test your knowledge with the quiz below.
Sustainability in fashion quiz transcript
Cara tells Hayley that she'd like to have information around the market and gallery space that attendees can look at to get more information about sustainability in fashion and art. One of her ideas is a timeline showing the history of fast fashion, but there's not much space on the wall. Hayley offers to help Cara make a digital interactive timeline and create a QR code. That way, attendees can use their phones to look at the timeline and re-share it on social media.
Look through the timeline to learn more about the history of fast fashion and then answer the questions below to see what you remember.
(If you're having trouble viewing this interactive on your mobile device, select the full screen icon and view in landscape.)
History of fast fashion quiz transcript
Reflect
Has anything from the quiz questions or timeline surprised you?
Do you know whether the brands you usually buy from follow any sustainability guidelines?
How do you think pressure can be put on the industry to adopt more sustainable and transparent practices to reduce the negative impact of fashion?
What do you think the 'slow fashion' movement might be about?
Thanks to Cara, Haley now understands much more about fast fashion and the fashion industry's impact in general and is fully on board with the festival's goal of raising locals' awareness of sustainability. In fact, she was so shocked by some of the facts Cara shared with her, that she has decided to look more into the idea of 'slow fashion' and learn to sew.
is an increasingly important skillset and mindset, which will be important to your community, and benefit you in your future studies, work, and everyday life. Understanding how sustainable or unsustainable different processes and industries are (such as fast fashion), gives us more control as individuals to make decisions which align with our principles.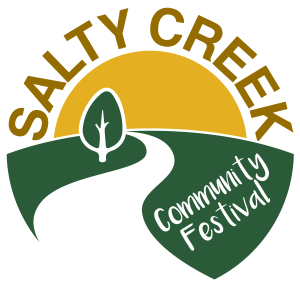 Learn more on Learning Lab
'Fast fashion' refers to clothing that is mass-produced quickly to keep up with the latest trends and sold cheaply. The fast fashion industry encourages a high level of consumerism and is known to be detrimental to the environment.
A person who possesses the knowledge, skills, and mindset of sustainability literacy recognises the importance of building a sustainable future. They can make informed and effective decisions to this end by considering a balance between social wellbeing, economic stability, and care for the environment.