Sammie is writing a report for important festival stakeholders. Find out how Sammie structures and writes their report…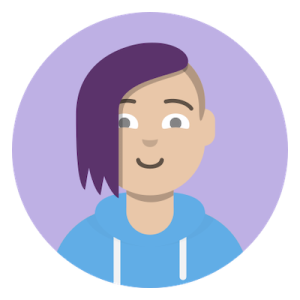 Organising an event comes with putting together a fair amount of important documentation. As a co-lead organiser of the Salty Creek Community Festival, part of Sammie's role is to keep the Salty Creek Community Festival Board informed about how the event management and planning process is going. Sammie needs to record processes followed throughout the planning, implementation and delivery phases of the festival.
As part of the record-keeping for the festival, Sammie is going to write a short business report on the organisation of the festival's industry booths. The report is for select festival stakeholders and will offer insights gained from a survey of local high school students. It will also show the proper planning and organisation of the industry booths based on this information, which might help future festival organisers plan their events.
A report is a formal document that presents information, findings, and/or recommendations in a structured way. Reports are used in a variety of contexts to communicate information to a specific audience. Sammie has written several reports like this before at uni and for past events they've helped organise.
Sammie begins by answering some questions to help focus on what needs to go into the report and how to structure and write it.
Read Sammie's notes and answer the questions to check your understanding.
Who is going to read the report?
Members of the Salty Creek Community Festival Board are going to read the report. I guess they're our bosses. They are financial investors and members of the Salty Shire local council. They chose the proposal that Hayden and I wrote for the festival, and we need to keep them up to date with our event management planning. They review the high-level stuff but aren't involved in the day-to-day organisation tasks. There's also a chance the report might be read by future festival organisers in coming years.
Why am I writing the report?
The committee wants to make sure we're not dropping the ball when it comes to planning the festival and that the allocated budget is sufficient and being used responsibly. They need to know that we've made informed decisions about the industry booths, which will help make the festival a success.
The report will be kept on file and will be evidence of how well we planned the event, and it might be used to help plan future events.
What details do I need to include?
I need to include details about how we got our information and who it came from (survey), what the findings were (stats), and how the findings influenced the decisions we have made about organising the booths. They don't need all the statistics, just enough to show that we have made logical decisions and that the booths are a good addition to the festival.
How will I structure it?
They have asked for a 'brief 1–2-page report'. As always, I should include a title, introduction and a brief conclusion, and I'll put each of the main topics into body paragraphs.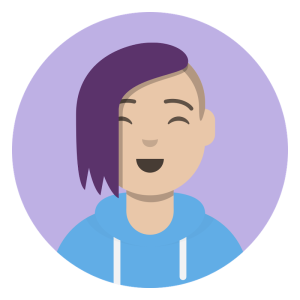 Sammie uses their notes to help them focus on the purpose of the business report while they're writing it and to remember to cater to the right audience. To justify the decisions about how the industry booths will be set up, Sammie used information gathered from a survey carried out in local high schools by members of the festival planning team. Sammie is pleased with the report and positive that the festival committee will be sufficiently informed and satisfied with the document and its contents.
Reflect
As you have seen, reports are used to communicate factual information and recommendations in a structured way. Sammie has put together a report on survey data and planning the industry booths, but there are many different things that people might write a report about.
Here are some areas in which reports are often written:
business
scientific research
social policy and services
technology
sustainability and the environment
human resources.
What kinds of reports do you think might be written in each of the areas in the list above?
In the area of business, for example, an employee might write a report on the success of a new product in a specific region.
Expand the section below to see some suggestions for these areas.
Being able to write well-structured, clear, and concise reports is a valuable skill both at university and in professional settings. Reports are a common way of presenting and documenting information, and students and employees who can write effective reports demonstrate a strong ability to analyse data and make good decisions. Report writing is a regular feature of roles in areas like advertising, urban development, scientific research, economics, social work, and many more.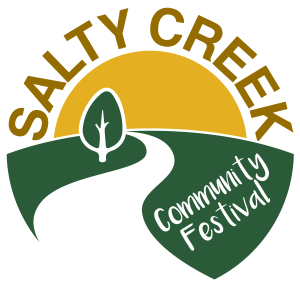 Learn more on Learning Lab
The Writing a report tutorial has information on the difference between a report and an essay, different types of reports, and different report structures. (10 to 90 minutes)
Reports aren't the only type of writing you might need to do in your future career. The Workplace writing basics tutorial teaches clear and concise writing for various professional communications beyond reports. (15 to 30 minutes)
It's important to consider who will be reading your report. Understanding your audience suggests characteristics to consider when choosing the best way to convey a message to your audience. (15 minutes)