Job advertisement: Mechanical Engineer
Have you ever wondered about the design of a machine and what powers it? Do you like figuring out how things work and fixing them? Are you a creative person, who is good at visualising a process or an object before it becomes a reality?  If you like maths, solving problems, and are curious about how machines work, a career in mechanical engineering might suit you.
Read the job advertisement for a mechanical engineer in the agricultural sector to get an idea of what this kind of role involves, and what employers look for in applicants.
You will find explanations for text marked with an asterisk (*) below the advertisement. Select the question to reveal the answer. You can also build on some of the skills relevant to the position by following the Learning Lab links at the bottom of the page.
Mechanical Engineer
TRK Farming
Salty Creek, Victoria, Australia
Full-time position
$85,000 – $120,000 (plus )
3-year Fixed Term Contract
TRK Farming is Salty Creek's best agricultural engineering company. We've been developing and delivering quality agricultural equipment* for over 100 years. We strive to deliver specialist equipment that suits our clients' individual needs.
What is the role:
TRK Farming offers an exciting opportunity for a hands-on Mechanical Engineer* in Salty Creek. The role is essential for providing engineering support and efficient manufacturing to all areas of our agriculture business. By joining our team of engineers, you'll help to maintain and develop custom TRK equipment for our clients.
What you'll do:
Use

CAD software like SolidWorks*

to design and draft product components for new and existing projects
Create and maintain work instructions for our clients

Liaise with procurement officers*

and suppliers for things like the cost, design and/or quality issues of projects and materials
Utilise

FEA*

to develop better machinery and structures that can withstand harsh weather conditions on a farm
Consider potential maintenance issues and implement early solutions
Pursue training opportunities and strive to continuously develop knowledge and learn new skills.
What you bring:
A Bachelor's degree in mechanical, manufacturing, agricultural engineering, or similar.
Working knowledge of SolidWorks
Excellent written and verbal skills
Good interpersonal skills, with a proven ability to work well within a team and individually, as well as excellent customer service skills
Well-developed prioritisation, organisational and project management skills
Intimate knowledge of and commitment to

OHS work practices*

A current, valid Australian driver's licence
At TRK, our culture thrives on creative thinking and helping our employees to excel in everything they do. If you want to be part of an organisation that is revolutionising agriculture, we'd love to hear from you. Send us your CV and cover letter.
Reflect
Would you like to do this type of job?
Perhaps you're a creative, detail-oriented, problem solver but agricultural engineering isn't for you. That's okay. Mechanical engineering is a field which offers a range of different career options. Maybe a role helping to develop spacecraft would appeal to you, and if not, there are plenty of other options. Here are some of the positions people who studied mechanical engineering might end up working in: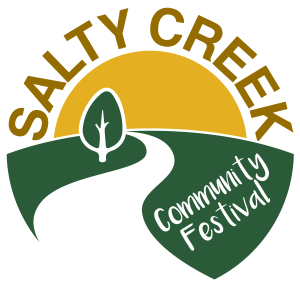 Learn more on Learning Lab
Referred to either as 'superannuation' or just 'super'. During your working life, your employer/s must pay an amount of money into a special account every time you are paid your salary. For example, in 2023, if you make $70,000 per year, Australian employers must pay at least $7,350 per year into your super, on top of your salary. This money is for you to live on when you reach pension age and retire.